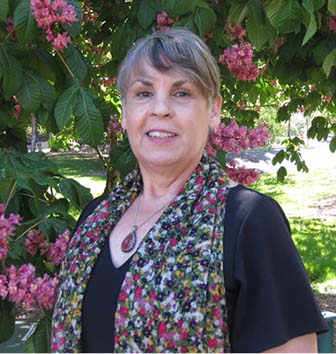 Hutchins Advisor
Donna Garbesi is the primary academic advisor in the Hutchins School of Liberal Studies. Donna will provides assistance and information regarding:
Class offerings in the school
Major and minor program requirements
Track options within the major 
Course schedules
SSU Catalog information
Available academic resources and advising
General advising
GE patterns
Registration guidance
Student support service 
When receiving advising services with Donna, students can expect helpful guidance from staff who will provide useful referrals, information and assistance. If additional academic advising is required, Donna will refer students to specific programs and resources to meet student needs.
For further assistance please contact:
Donna Garbesi
(707) 664-2492
donna.garbesi@sonoma.edu
Rachel Carson Hall 44
To assure availability, please email Donna for an appointment.
For students that are in Degree Completion or would like to learn more about the Degree Completion program please contact Degree Program Advisor Amy Unger at (707) 664-2601, amy.unger@sonoma.edu.