What Are Our Alumni Up To?
New Children Book by Madison Moreno is a Feel-Good Story About Self-Love and Acceptance
Grow to Love Yourself is Madison Moreno's debut book as a children's book author, and it is a fusion of the author's love for art, writing, and life to help children develop a positive self-image
One major psychological problem prevalent today is that people feel less valuable and have low self-worth based on other people's opinions. Unfortunately, children have become victims of this psychological trend and are made to suffer from heights of low self-esteem, inferiority complex, anxiety, sadness, etc.
To help children fight back the onset of these negative psychological dispositions, Madison Moreno is thrilled to announce the release of her first book as she ventures into writing officially. The book is titled "Grow to Love Yourself", and it is crafted with a single goal: to present a feel-good story about self-love and acceptance, which should create a consciousness of how valuable a person is regardless of what others think.
"Kids with positive self-esteem feel confident and capable," explained Madison Moreno on Instagram. "They value themselves and their capabilities. They are proud of the things they can do and want to try their best. Grow to Love Yourself aims to help kids develop positive self-esteem. We have to create the right psychological atmosphere for children if they must be leaders of tomorrow, and that's part of what my book will do."
Grow to Love Yourself by Madison Moreno leads the story of a sunflower named Sunny finding it difficult to feel good about herself when surrounded by other flowers in the garden with unique appearances and purposes. Sunny is too busy comparing her appearance and purpose to the other flowers' to realize she is just as beautiful in her way. It takes hearing how a young girl sees and feels about Sunny for her to grow to love herself and others.
The book makes a beautiful and unique children's gift that will benefit children in many ways, such as enhancing their reading ability, empowering healing thoughts, learning valuable life skills, and fostering self-esteem and positive affirmation. In writing Grow to Love Yourself, author Madison Moreno has created an exciting and educative addition to children's stories. The book will give kids the courage to learn valuable life skills such as loving themselves and understanding that they are unique, worthy, and valuable even when they are different from everyone around them.
Moreover, there are many self-esteem books aimed at children and books including racially diverse characters. Grow to Love Yourself has both of these features with a sweet story that includes universally relatable plant references that allow readers to learn about different plants and flowers and their various uses.
Grow to Love Yourself by Madison Moreno is now available on Amazon. To get the book, please visit https://www.amazon.com/Grow-Love-Yourself-Self-Love-Acceptance-ebook/dp/B09RCS1D8N/?pf_rd_r=QARHR4GXZ8W656B1VWKS&pf_rd_p=9da53265-487a-4d6a-98d4-d119016236b9&pd_rd_r=b750d542-0df6-4dba-b11a-73bbf750a3c8&pd_rd_w=bdPDY&pd_rd_wg=jnGvQ&ref_=pd_gw_ci_mcx_mr_hp_atf_m. For further inquiries, send an email to growtoloveyourself@yahoo.com or follow the author on Facebook and Instagram.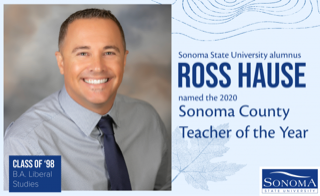 By Nate Galvan | galvanna@sonoma.edu
Rohnert Park, CA — For the second year in a row, an alumni from Sonoma State University has been recognized by the Sonoma County Office of Education for being an outstanding teacher in the county.
Ross Hause, a Sonoma State University alumnus who graduated with a degree in Liberal Studies from the Hutchins School in 1998, was recently selected as Sonoma County Teacher of the Year. Hause is a sixth grade teacher at Luther Burbank Elementary School in Santa Rosa, where he has taught for his entire 22 year teaching career.
"I'm obviously humbled and honored," Hause said. "When you're authentically in love with what you're doing it can feel really fulfilling, especially when you feel that what you're putting out there is making a difference."
Hause, who grew up in Sonoma County, said he always had a feeling growing up that he would be a teacher. But, he also had a passion for playing soccer, he said. It wasn't until the summer after graduating from Santa Rosa Junior College that an unfortunate soccer injury resulted in him focusing his efforts in obtaining a teaching credential at Sonoma State University.
"I collided with the goalie, and my leg snapped basically in half. They could hear it all the way across the entire field," Hause said. "I was originally planning to attend and play soccer at San Francisco State, but it was clear my soccer career would have to be put on hold after that."
Despite being on crutches for his first semester at SSU, Hause was able to graduate in two years, completing the Multiple Subject credential program the year after. While at SSU, he coached girls soccer at a local high school, and since 1998 Hause has been a soccer coach at Montgomery High School in Santa Rosa.
"It's interesting how life funnels you down a path and sometimes you need life to break your leg for you to pay attention," Hause said.
In recognition of his achievement, Hause has received a $3,000 award from Community First Credit Union. On top of that, he was selected as a finalist for California Teacher of the Year along with the more than 100 other county Teacher of the Year winners. He was among the final 12 teachers nominated for the award. 
"At the end of the day, it's just great to be acknowledged among the many other teachers that are in Sonoma County," he said.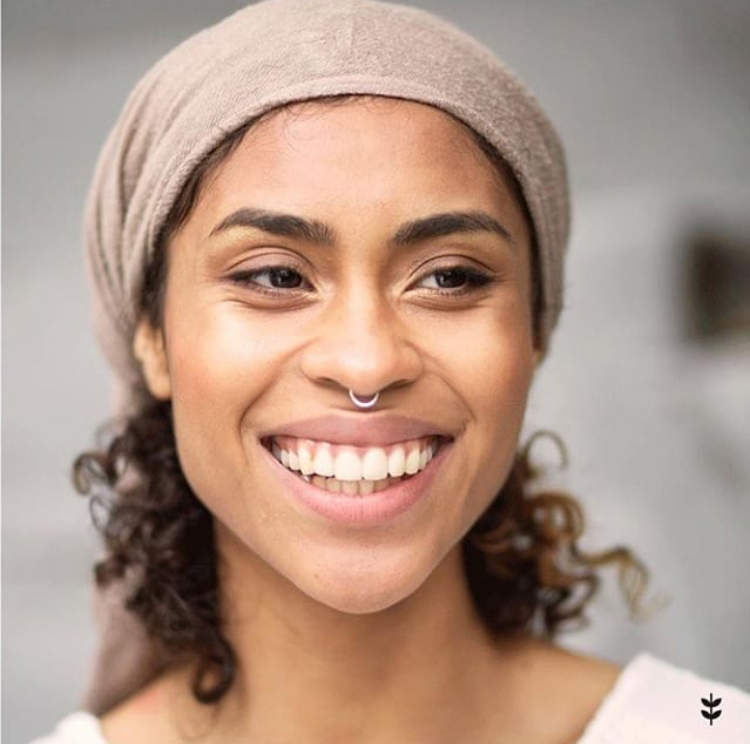 Sky Palace Class of 2015
While enrolled in Hutchins I was in the women of color collective, a member of the Sonoma County Business Alliance, a Warren E. Olsen and 10000 degrees scholarship recipient. I also won the title of Miss Sonoma County 2014, and was awarded a scholarship as well. Due to these achievements, on behalf of the community, I am humbly honored to proclaim that I graduated debt free. 
People say you probably won't use your degree once you graduate. But there is always an exception to the rule, and that is Liberal Studies. With the breadth of knowledge I learned in Hutchins, I know I have applied this gained knowledge in both a job setting, and by simply navigating through daily life being a woman and a person of color. Learning the history and value of various cultures through their own eyes was the best possible way I could have spent my time in college. It has made me a more empathetic person, and more equipped to not only combat injustices, but have the tools to explain why they are wrong. With the state of our current social climate, this is a necessary and invaluable skill. 
My concentration was in performing arts and I am currently an arts educator of music and dance, so I am fully using my degree. I will also be running for Healdsburg City Council in November, and if elected I plan on creating a more equitable community for all that live and work in the city I grew up in.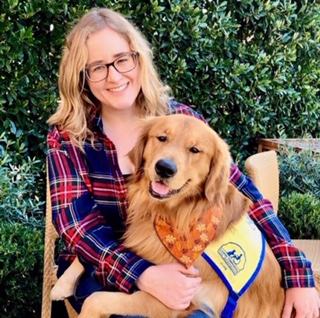 Monica Di Nocco Class of 2018
Hi! My name is Monica Di Nocco and I graduated from Sonoma State in May 2018. I came to SSU as a transfer student from my local community college and declared my major would be Liberal Studies. Little did I know the world that I was about to be immersed into. While I was aware that the class sizes would be small, I did not know about what an amazing community I would be joining. The Hutchins professors really care about you and are invested in your education. I can recall many days after class where I was able to engage in a discussion with my professors about both school and life in general. I also met amazing peers with whom I am still in contact with today. Whenever we think of our time at SSU, we reminisce on the different courses we took and share our favorite memorable moments we had with our peers and professors. The seminar classes allowed me to become a better listener and critical thinker, which has continued with me since my time in Hutchins. These courses better equipped me to engage in discussions outside of the classroom and gave me an experience you wouldn't get from a normal lecture course. After my education and preparation for becoming a teacher at SSU, I went on to complete the teaching credential at Sacramento State. I graduated in May 2020 and am currently in the interview process for my own classroom this upcoming school year.  I am proud to be a Sonoma State alumnus and owe so much to the experiences and education I received from the Hutchins School of Liberal Studies!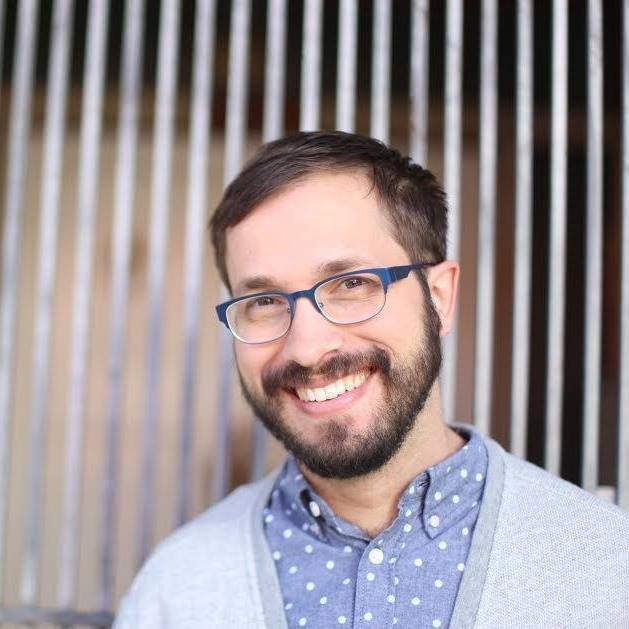 Eric Common Class of 2006
Hello, my name is Eric Common and I am an assistant professor in the Department of Education at the University of Michigan - Flint. I teach primarily in inclusive education and early childhood special education. My research interests revolves around the active role schools play in child development, which I approach from behavior analytic and developmental systems perspectives. My clinical background is in supporting individuals with autism and their families from culturally, linguistically, and economically diverse backgrounds in the San Francisco Bay Area. My scholarship focuses on the design, implementation, and evaluation of strategies, practices, and programs to support learners at the earliest indication of concern. More specifically, my research examines (a) socio-emotional and behavior supports within comprehensive, integrated three-tiered models of prevention (Ci3T) and (b) school-based applied behavior analytic services and supports.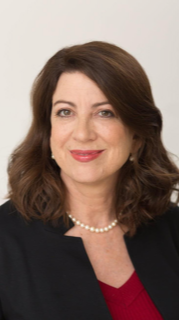 Kristine Stewart class of 2007
Fifteen years ago, I was nearly 40. I was a newly divorced single mom with two young daughters, terrified at the prospect of figuring out how to finish my college education after a years-long break from school. The seminar program thrilled me from the start. I was engaged and so well-supported in the program that I quickly learned not only could I "do school," but I could excel at school. I am now a partner in a San Francisco law firm practicing family law. My success in law school was due in great part to the high academic standards of the Hutchins coursework and the focus on excellent writing skills. My success as a lawyer, however, stems directly from the education of my heart by way of the varied curriculum touching on race, social justice, gender, and what it means to be fully human. I use what I learned in the program every single day. Hutchins equipped me for meeting my clients where they are in their lives with compassion and without judgment. I am perpetually grateful to the program and to my professors for the growth I experienced and for leading me to a career that brings me joy.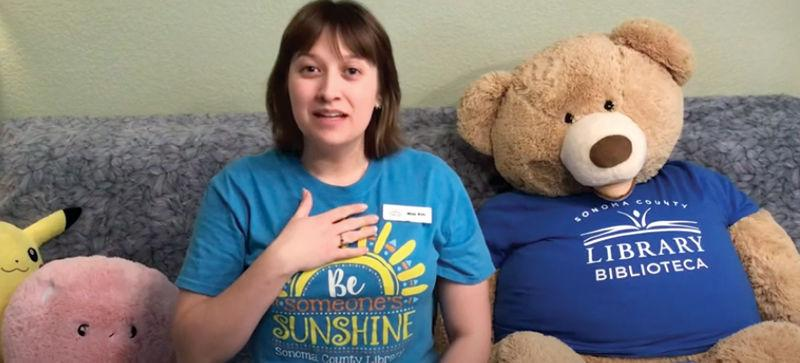 Kim D Class of 2014
Hi, my name is Kim. I am currently the Children's Services Supervisor at the Central branch of the Sonoma County Library. For the past 6 years since graduating, I've worked in libraries; singing songs, reading books, creating programs and events, serving lunch to kids in the library and dressing up in silly costumes at assemblies all as "Miss Kim". Being a librarian was always the biggest goal for me and I try to inspire kids like my children's librarians did for me when I was little. SSU and the Hutchins program were so important to me in getting to become a librarian. I had amazing inspiring teachers and the Hutchins courses were just fantastic as bases for library school. The books read and topics touched upon in Hutchins were great librarian subjects and I always loved the discussions that came from them. During my time at SSU, I worked all 4 years at the SSU library which became my second home. I really loved my time at SSU and while I do still miss it sometimes, I'm very thankful for where it led me to today.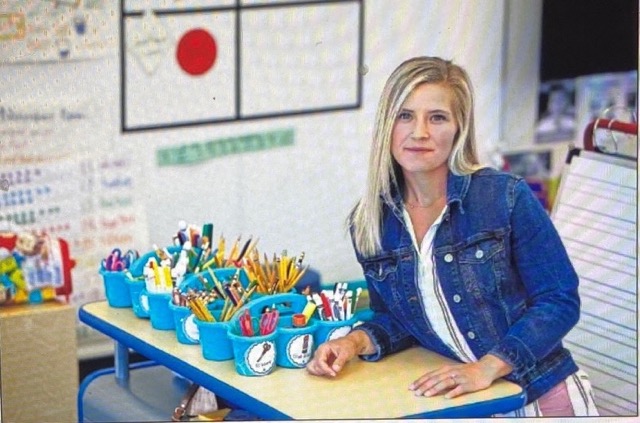 Morgan Taylor Class of 2016
Hi, my name is Morgan Taylor. I am currently going into my 4th year of teaching as a kindergarten teacher with the Cotati- Rohnert Park Unified School District, at Richard Crane Elementary. I attended SSU to receive my BA in Liberal Studies and then followed with my teaching credential. The Hutchins program at SSU is an amazing program. I met an abundance of individuals through my classes and even made life- long friends. The classes I took through Hutchins, with my peers and professors, were life changing. I learned so much about myself in the two short years I spent in the program. Heidi and Janet, along with many other professors, forced me to become an excellent reader, critical thinker and learn more about myself than I thought was possible. Most importantly, the classes and the way they were designed not only taught me to be a critical thinker, but they taught me how to learn and relate myself to the world. I had an incredible experience in the Hutchins program and would 10/10 recommend it to anyone seeking a Liberal Studies Degree!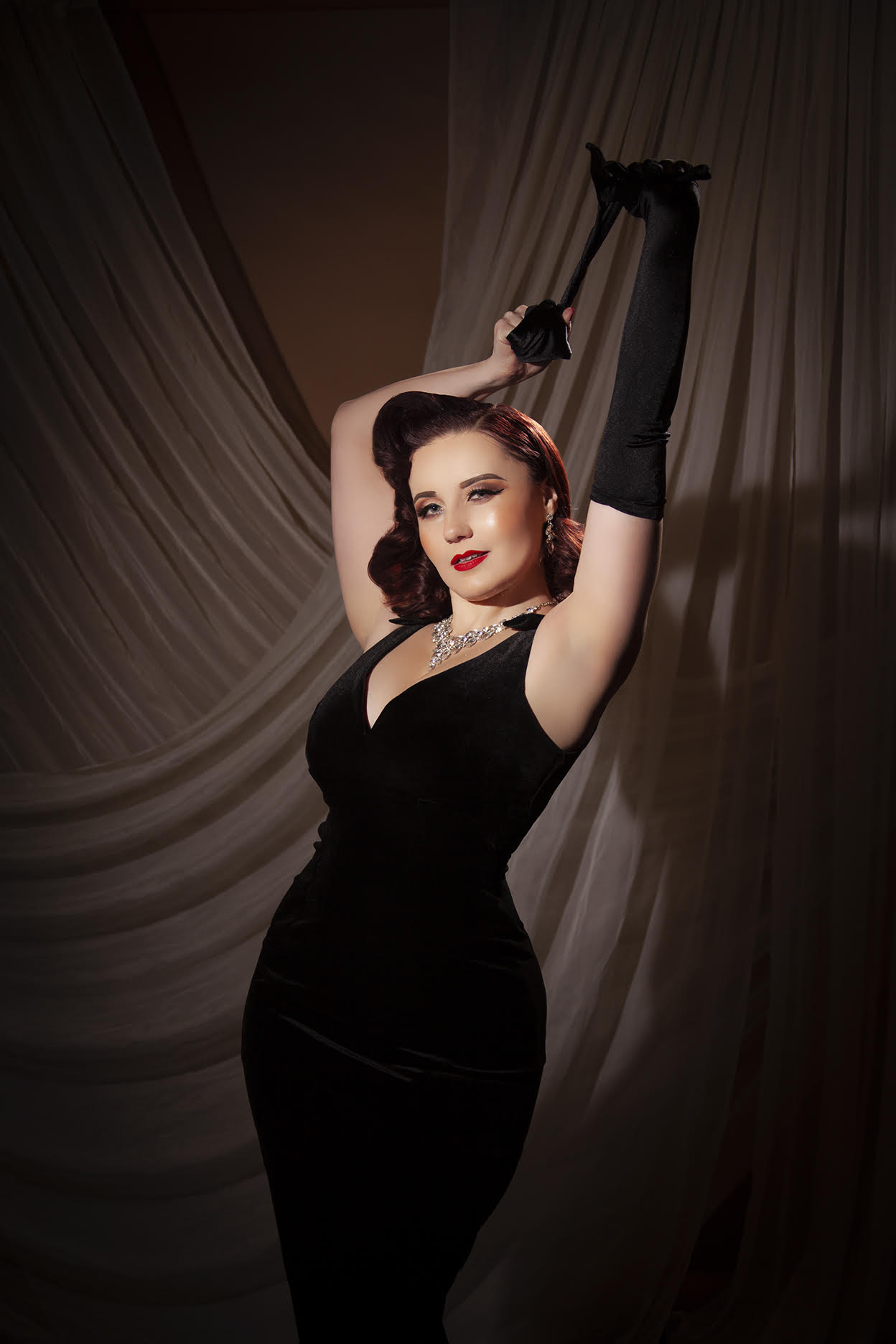 Kathryn Atwood Class of 2006
Hey there, Hutchies! My name is Kathryn Atwood, and I am a graduate of the Hutchins School of Liberal Studies, Class of 2006. Currently, I'm working as a Data Analyst in Sonoma State's Office of Reporting and Analytics after holding positions as Registration Assistant and Administrative Specialist at SSU since 2008. Prior to returning to work at Sonoma State, I served as Lead Press Officer for the Consulate General of Japan in San Francisco under Consul Generals Makoto Yamanaka and Yasumasa Nagamine. My education in Hutchins equipped me to ask challenging questions and encourage honest dialogue among diverse communities—from diplomats, to students, to university administrators. In my present line of work, my Hutchins education helps me make use of real-world examples, communicate clearly, and verify data to make well-informed decisions and establish supportive planning for all campus constituents.
In my personal life, I have been working under the stage name "Faye Fatale" as a pin-up model, hostess on KOFY-TV's "Creepy KOFY Movie Time," and three-time guest host on KOFY-TV's "Creature Features." I'm also a cast member of Shadow Circus Creature Theater, appear at Bay Area comic cons and horror movie screenings, and am long-time member of Sonoma County's BlackDiamond BellyDance. Though Hutchins and showbiz seem dissimilar, Hutchins gave me the confidence to speak my mind, work hard, and believe in my own abilities. Is there anything a Hutchins education can't do?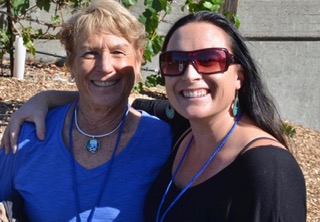 Joanne Class of 2007 Anne Class of 2005
Hi am Joanne.I was suppose to go to a four year college when I graduated from high school in 1967, but chose the dental field instead. My husband is a college graduate, and I always regretted not going back to get my degree. I made sure that my children went to a four year college, Sonoma State University. It was mom's turn even though I was 52 when I started my journey. Getting my college degree was the most amazing experience next to being a wife and mother. Hutchins opened up a new way of learning, It gave me the tools to look at life from an inter-disciplinary perspective, and to obtain critical thinking skills. Upon graduating at 58 years old in 2007, I continued my educational experience at Sonoma State University as a student in the Osher Lifelong Learning Institute. For me, it was the journey, not the destination.
Hi am Anne the other person in this picture and Joanne's Daughter.I graduated the Hutchins program in May of 2005. I was heading into the credential program, when I got a job at Valley of the Moon Children's Home for the County of Sonoma that January of 2006. My love and passion to teach children started when I was very young. I used to babysit, work at an after school daycare,summer camp programs and worked for Anova school for autistic children. I decided to pursue my career at Valley of the Moon Children's home instead of getting my teaching credential like I had originally planned. I have worked at Valley of the Moon Children's Home for almost fifteen years. What I have learned through the Hutchins School of Liberal Studies,has helped and guided me be the caregiver,counselor,and teacher I am today!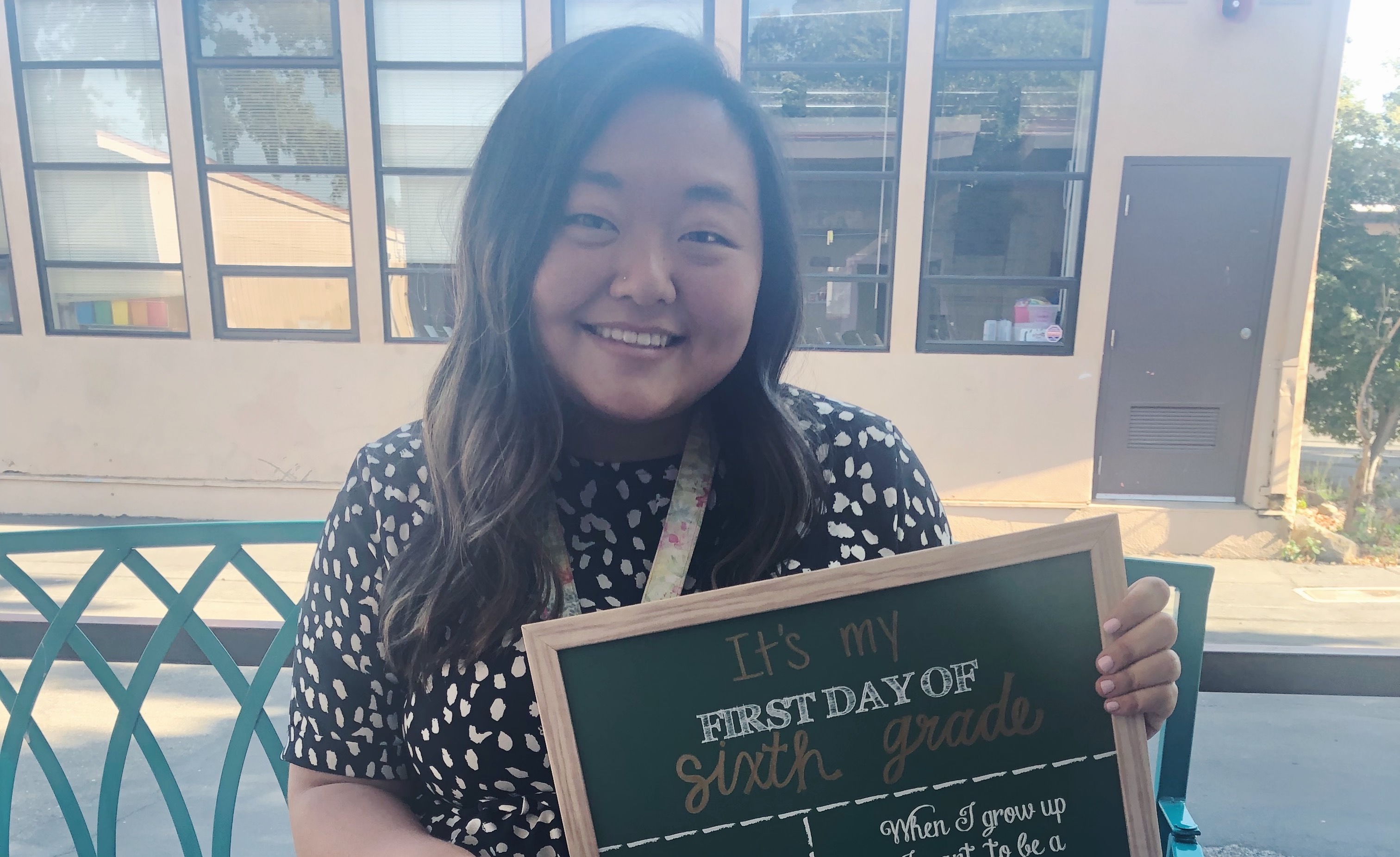 Samantha Kim Class of 2017
Hello, my name is Samantha Kim! I am entering my fourth year as a sixth grade teacher at Steele Lane Elementary School in Santa Rosa. I graduated from Sonoma State University in 2017 from the Blended Program: receiving my BA in Liberal Studies and my Multiple Subject Teaching Credential in 4 years. The excellent professors of the Hutchins Schools provided me with extensive learning experiences such as hands-on science labs, accomplished guest speakers, field trips, and intriguing texts and films. Through the small class sizes and intimate socratic seminars, I gained confidence in speaking my opinions as well as new perspectives from my peers and professors. The School of Education provided me with professional development and experiences volunteering in various school settings around Sonoma County. I am so grateful and lucky that I was hired by the community that I came to love during my student teaching. So much of my pedagogy and classroom philosophy is based on concepts and ideas I learned during the credential program. Along with my studies, I worked as the Super Kids Camp Director and a Building Supervisor at the Rec Center, and held multiple leadership positions in my sorority, Alpha Omicron Pi. I can never thank my peers, coworkers, and professors at SSU enough! My four years at SSU went by fast, but they were jam packed with memories and friends that I'll never forget!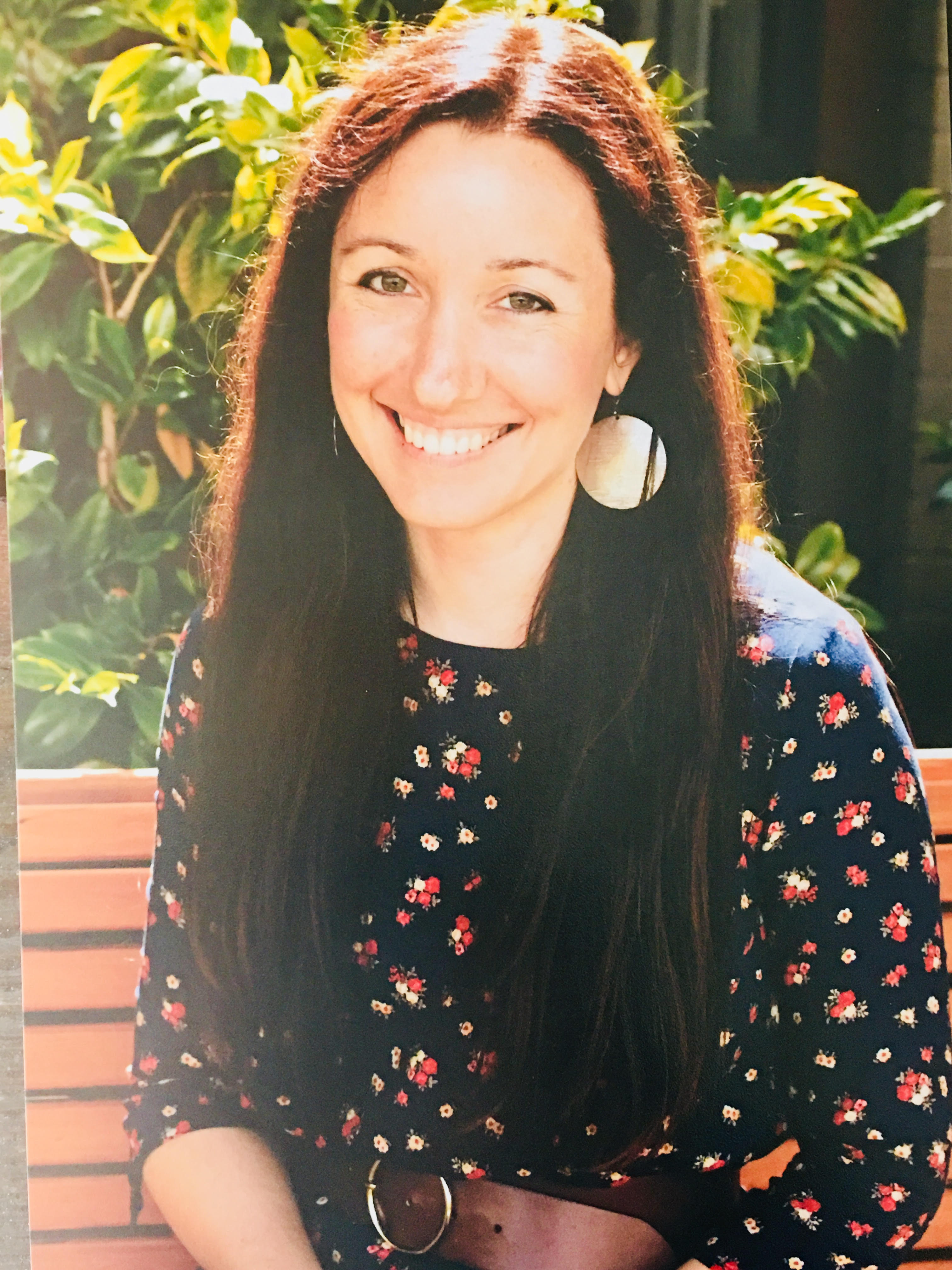 Kate Fericano Kelly Class of 2005
Hi, my name is Kate Fericano Kelly. Am currently a Preschool Director. I attended the Hutchins School of Liberal Studies from 2001-2005. My greatest take away from the program was being able to sit around the table with my small group of classmates, make eye contact with each of them, and take turns listening to one another. This intimate and very sacred space opened us to authenticity with respect and insight. The Hutchins School was pivotal in helping me understand the importance of having deep, personal connections with human beings. As a preschool teacher and director, I create this kind of environment for my young students. Each morning, the teachers shake hands with their students while looking them in the eye; we ask for their opinions on different matters each day; and we encourage them to speak their own truths. Like the Hutchins School, we keep our preschool classes small and hold group discussions to enable critical thinking— it is never too early, as this fosters growth and confidence. Lastly, thanks in part to such wonderful readings that were required in Hutchins, storytelling has become one of the most powerful and effective tools that we use in our classroom. In short, I feel truly fortunate to have attended the Hutchins School.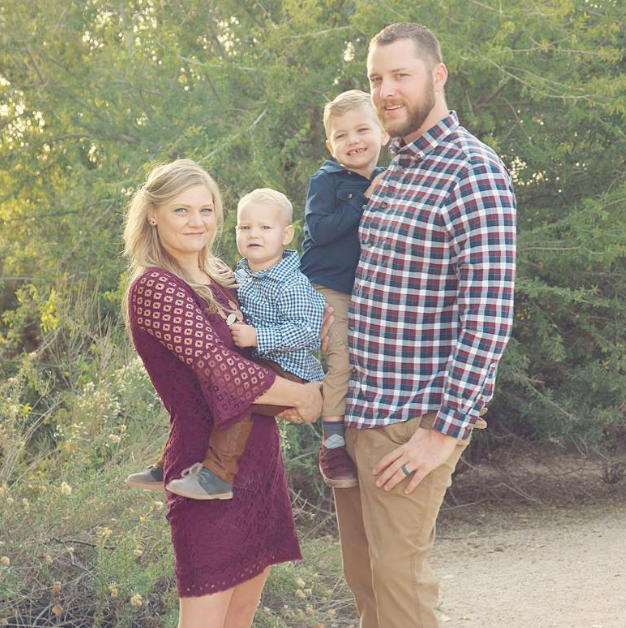 Kristen A. McCaffrey Class of 2005
Hutchins changed my life in the best way. I was a shy teenager who blossomed out of my shell under the florescent glow of the Hutchins classroom. Hutchins taught me to own my voice and not be afraid to share my opinion. The program opened my eyes to other ways of thinking that expanded my world-view and for that I am forever grateful.  I currently live in Arizona and have been working as a Student Accounting Manager at Grand Canyon University since 2011 where I also earned my MBA. I believe education is a lifelong pursuit and I am proud to assist students in completing their degree. I am also a certified yoga instructor and holistic nutritionist. I still carry with me a love of reading and dissecting literature - I am a proud to have founded my department's Book Club and look forward to our monthly meetings. I am married to my best friend Greg McCaffrey. We have three boys Carson-age 3, Cavan-age 5 and a scruffy rescue dog named Fitz-age 10. Every day is an adventure with these boys. 
    Brittny Roeland O'Connor Class of 2005
The Hutchins program was always my top choice for college because I love reading and writing. The program allowed me to dive deeper into my overwhelming desire to help people.  Every text I read in Hutchins usually connected me back to this feeling.  There is much that can be done to make our world a better place. Hutchins taught me I could share that sense of being with others and find myself in the company of those who also think this way.  That feeling gives me true joy and happiness in life.  I became a substitute teacher in 2005 in the San Francisco Unified School District (SFUSD). Through continuing my educational journey in SFUSD I was able to challenge myself. I was proposed with situations that allowed me to fight for often some of the most marginalized populations.  I have had the gracious opportunity to serve students as a substitute teacher, para-educator and currently a school psychologist.  I work mostly with students requiring specialized services or special education.  I am a proud United Educators of San Francisco (UESF) union member. My union work has allowed me to help organize around creating better systems for educators, students and families.  My main main purpose through all of my work is to offer help to others.  My work as a union member allows me extra opportunities to politically advocate for systemic changes.  Hutchins taught me it's important to do what I love, work hard to help people and do my best to change the world for the better.  I wholeheartedly believe I can do all of this as a school psychologist in a public school district. I found my new Hutchins cadre within my fellow school psychologists (cadre) and my UESF family.